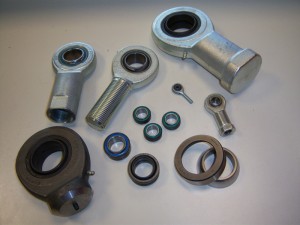 Maintenance-free spherical plain bearings are used as dry plain bearings for precise swiveling motion of parabolic troughs without stick-slip.
Bearings requiring maintenance must be lubricated due to the steel/steel or steel/bronze sliding contact surface. When designing the bearing support, it must be ensured that the bearing position can be adequately supplied with grease. These bearings are available as radial, angular contact and axial bearings.
There are other types as the winding shape ball joint or for hydraulic components.